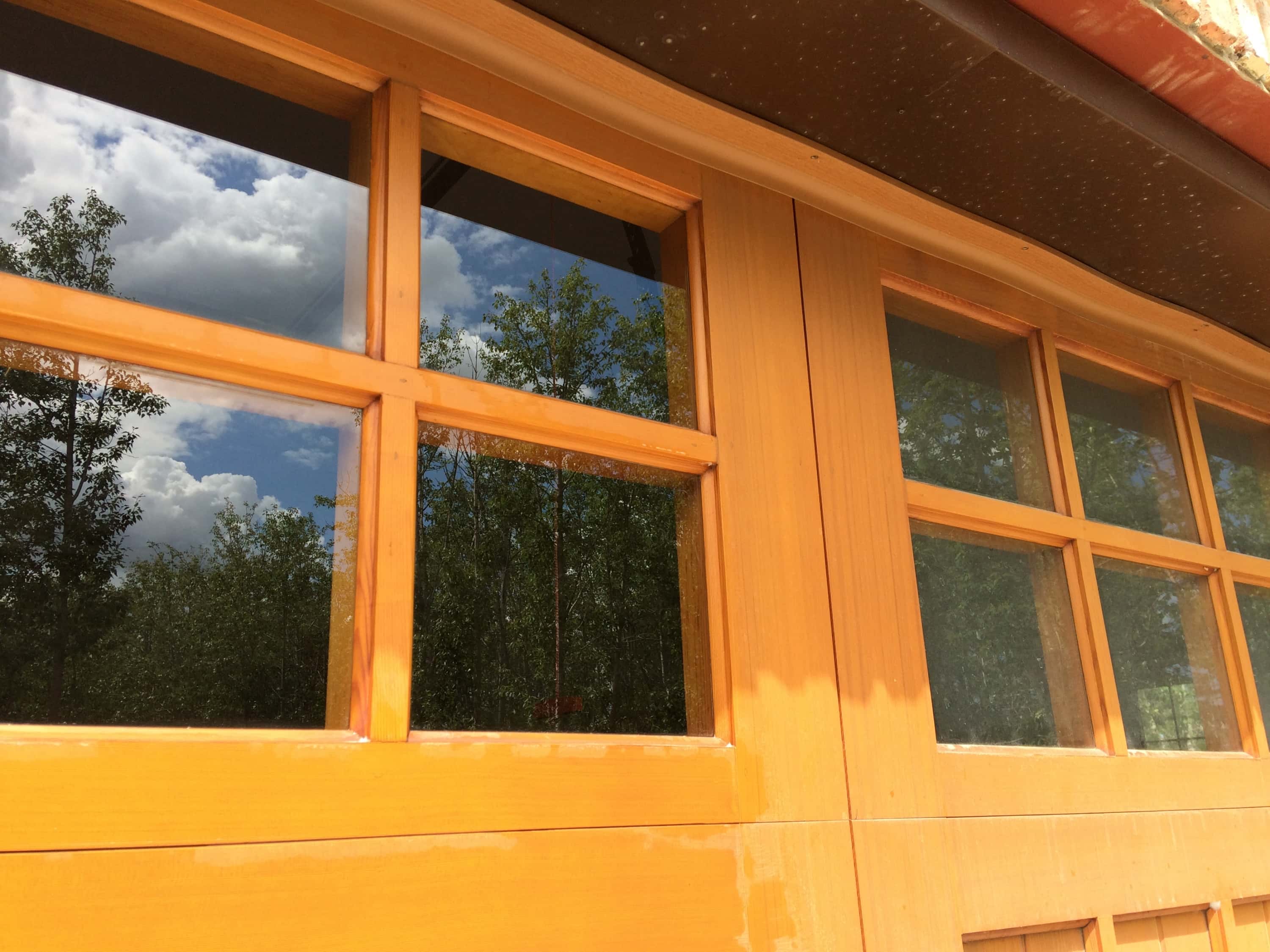 Window Cleaning
Outside and inside window cleaning that delivers a streak free shine, guaranteed!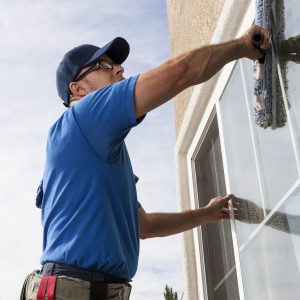 Benefits of Window Cleaning
You will save money by extending your windows' life span. Regular window cleaning keeps dirt, deposits, oxidation, and hard water off of your windows. Basement windows are particularly prone to deposits left from weed sprayers or garden sprinklers. These compounds also cause etching and scratching when allowed to build up. Did you know that shallow window scratches can be lightly "sanded" away with whitening toothpaste? For deeper window scratches, it is best to hire a professional, who use various sanding and polishing methods.
Clean windows allow more sunshine to come through. This not only provides you with a better view, but also reduces your winter heating bill.
Window cleaning shows that you take pride and care of your home or business. First impressions are everything and sparkling clean windows will help make it a good one.
Cleaning windows on a regular basis will make it easier and less costly on future visits. It will also make your home look more attractive and well care for when it comes time to sell. Clean windows will help you sell your home faster and add dollars to the closing price.
How often should you get window cleaning? We recommend window cleaning at least twice a year. The best times are once in the spring/summer and again in the fall. When and how often will depend on the area you live and weather patterns throughout the window cleaning season.
Why hire a professional company? Window cleaning is an art that takes a lot of practice. Hiring a professional window cleaning company with the skills and knowledge will save you time and frustration. They also have the tools and training to safely clean your most hard to reach windows.
You can find metal framed windows in more mature homes. They have between 4 and 8 panes that sit on multiple tracks. We remove these panes to make it easy to clean both sides. Our thorough window cleaning involves removing the panes, hand washing both sides, cleaning the tracks, and replacing them in the original order.
Sometimes, window cleaning involves scraping of the glass. Bugs, sap, tree seeds, paint, plaster, and silicon from new window installation may persist after window cleaning. Or, your house is the victim of a rogue egg. Dried on egg is quite easy to remove from a window or smooth surface that's safe to scrape. If you know how to safely remove egg off of a surface like stucco siding, let us know! We use scrapers often while window cleaning, without harm.
At Student Suds, we train our crews on how to properly scrape windows during the window cleaning process. It's a lot of work, so the price is double or more than that of regular window cleaning quote. But, the results are well worth it! Here's what you need to know if you are to tackle it yourself:
First, you need a metal razor blade that's safe to use on glass. Ideally, one with a plastic handle/holder set back enough that it won't make contact with the glass. Careful not to cut yourself, as the blade is very sharp!
Next, wet the glass with window cleaning solution. This allows the blade to glide with ease along the slick window.
Then, scrape in an upward motion at a 45 degree angle to the window pane. If the pane dries up, repeat the previous step. The wetter the better! If necessary, repeat as many times as necessary to get the stuck on material off.
Lastly, wash the window and squeegee it off. Warning! Make sure not to do this on tempered glass, as they tend to have impurities that cause scratches. Also, do a small test patch first.
We're A+ Students, look at our grades:
Have used Student Suds for about 5 years. They are a very professional company. Their staff are courteous and friendly. Highly recommend them for window washing. They are prompt and work quickly

We recently had all our windows cleaned on our 2800sq ft home and the exterior of the house pressure washed. Everything was great. I wasn't home during the service but when I got home everything met my expectations and my property was left clean. I would definitely use Student Suds again and recommend them to my friends.

A pleasant experience. The crew arrived early, was very courteous, and did the work very efficiently.